Future Trips
Click on the links below for further details.
All prices include return transport by coach.



Back to the Future, The Phantom of the Opera, The Glass Menagerie,
Beautiful, Sister Act, Let the Right One In, My Best Friend's Wedding, Love Never Dies, Matthew Bourne's Nutcracker, Strictly Ballroom
The Lion King, The Lion the Witch and the Wardrobe

If you are interested in a trip currently showing as sold out you can ask to be put on a waiting list as there are sometimes cancellations due to illness or other unforeseen circumstances. If it says 'tickets may still be available' this means that we have already purchased tickets for the show but there is room on the coach and we may be able to get extra ones.


Back to the Future

Opera House
Tuesday 24th March 2020

Price: £60.50 Front Circle/Centre Stalls
£45.50 Rear Stalls/Circle
The iconic 1985 film, about time traveling teenager Marty McFly, has been turned into a stage musical with an all-new score alongside the movie's iconic hits, including The Power of Love, Johnny B Goode, Earth Angel and Back in Time. Starring West End performer Olly Dobson as Marty and featuring illusions by Paul Kieve.


The Phantom of the Opera

Palace Theatre
Tuesday 5th May 2020
Price: £66.50 Front Circle/Centre Stalls
£53.50 Side Stalls/Rear Circle

The brilliant original production of Andrew Lloyd Webber's spectacular musical. In the sewers under the Paris Opera House a disfigured musical genius hides from the outside world. He becomes entranced by the voice of a chorus singer Christine and offers to be her tutor. He falls in love with Christine and then, enraged by her love for Raoul, drags her away to his underground lair..........

The romantic and haunting score includes The Music of the Night, All I Ask of You, Masquerade and the title number.


The Glass Menagerie

Royal Exchange Theatre
Friday 5th June 2020
Price: £28 Stage Level Seats
A new version of Tennessee Williams' play directed by Atri Banerjee who recently directed Hobson's Choice. In a shabby apartment, a troubled sister and her brother pick a path through the wreckage of a broken family home. Their mother is desperate to marry Laura off so when Tom brings home a suitor for her, hopes are high that they may have found the man of their dreams.

Beautiful

Palace Theatre
Thursday 11th June 2020
Price: £43 Front Circle/Centre Stalls
£33 Side Stalls/Rear Circle
The inspiring true story of Carole King's remarkable rise to stardom, from being part of a hit songwriting team to becoming one of the most successful solo acts in popular music history. Along the way she wrote countless classics such as (You Make Me Feel) Like a Natural Woman, Take Good Care of my Baby, You've Got a Friend, So Far Away, It Might As Well Rain Until September, Up on the Roof, Locomotion, You've Lost That Loving Feeling, On Broadway and We Gotta Get Out Of This Place

.


Sister Act

Palace Theatre
Monday 29th June 2020

Price: £48 Front Circle/Side Stalls
£38 Side Stalls/Rear Circle

Based on the iconic film the show tells the hilarious story of disco diva Deloris Van Cartier whose life takes a surprising turn when she witnesses a murder. Under protective custody she is hidden in the one place she won't be found – a convent! Disguised as a nun and under the suspicious watch of Mother Superior, Deloris helps her fellow sisters find their voices as she unexpectedly rediscovers her own. Starring Brenda Edwards as Deloris.





Let the Right One In

Royal Exchange Theatre
Friday 10th July 2020
Price: £28 Stage Level Seats

A play based on the cult Swedish novel and film by John Ajvide Lindqvist.


Lonely at home and viciously bullied at school, Oskar retreats into solitude with only his Rubik's cube and imagination to keep him company. But then Eli moves in next door. Oblivious to cold weather, she never seems to eat, and some days she looks strangely old. Hanging out on the jungle gym, and practising Morse code through the walls, the two teenagers forge an unlikely friendship. When a butchered body is found in a nearby forest and the truth about Eli slowly unfolds, their bond is stretched to breaking point.


My Best Friend's Wedding

Palace Theatre
Tuesday 1st October 2020

Price: £48 Front Circle/Centre Stalls
£35 Side Stalls/Rear Circle
A new musical based on the film of the same name and starring Alexandra Burke. Featuring iconic songs written by Burt Bacharach and Hal David including I'll Never Fall in Love Again, I Just Don't Know What To Do With Myself, Walk on By, I Say A Little Prayer, What's New Pussycat and many, many more.

Love Never Dies

Opera House
Monday 19th October 2020

Price: £51 Front Circle/Centre Stalls
£42.50 Side Stalls/Centre Circle
The year is 1907. 10 years after his disappearance from the Paris Opera House the Phantom has escaped to a new life in Coney Island, New York. Christine accepts an invitation to travel to New York and perform at a renowned opera house. In a final bid to win back her love, the Phantom lures Christine, her husband, and their young son Gustave from Manhattan; to the glittering and glorious world of Coney Island, not knowing what is in store for them............

Matthew Bourne's Nutcracker!


Lowry Theatre
Tuesday 24th November 2020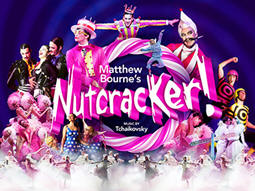 Price: £52.50 Front Circle/Centre Stalls
A new tour of this production after a gap of nine years. It's a Nutcracker! for all seasons, with Tchaikovsky's glorious score and Matthew Bourne's dazzling choreography and trademark wit combining to create a fresh and charmingly irreverent interpretation of the classic ballet.
Nutcracker! follows Clara's bittersweet journey from a darkly comic Christmas Eve at Dr. Dross' Orphanage, through a shimmering, ice-skating winter wonderland to the scrumptious candy kingdom of Sweetieland, influenced by the lavish Hollywood musicals of the 1930's.

SORRY THIS TRIP IS SOLD OUT

Strictly Ballroom
Lowry Theatre
Thursday 3rd December 2020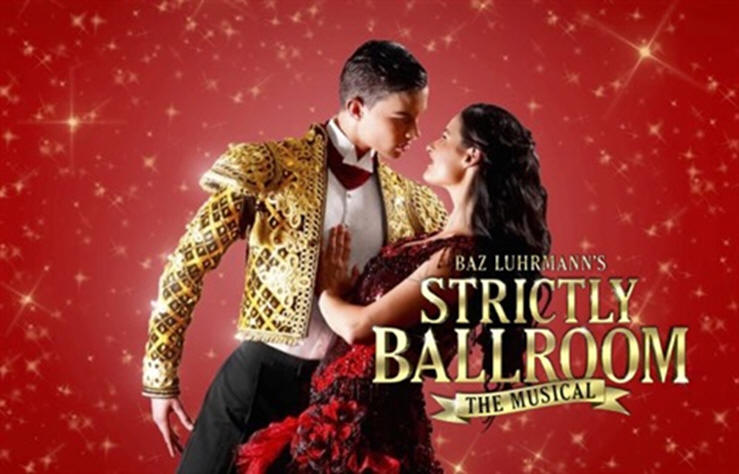 Price: £46.50 Front Circle/Centre Stalls
Based on the film of the same name Strictly Ballroom the Musical follows arrogant, rebellious young ballroom dancer, Scott Hastings. When his radical and daring dance style sees him fall out of favour with Australian Federation, he must dance with beginner, Fran. Together they find the courage to defy tradition and discover that to win, your steps don't need to be strictly ballroom! With chart-topping hits performed live on stage including Time After Time, Let's Dance, I'm So Excited, Perhaps Perhaps Perhaps, I Wanna Dance With Somebody, Sway (Quien Sera), Mambo No. 5, Dancing With Myself, Sugar Sugar, It's the End of the World as We Know It, Teardrops and Love is in the Air.
SORRY THIS TRIP IS SOLD OUT


The Lion King
<![if !supportLineBreakNewLine]>
<![endif]>

Palace Theatre




Tuesday 12th January 2021




Price: £38.50 Centre Circle/ Side Stalls

With a cast of over 40 actors, singers & dancers, the story of The Lion King is brought to life using masks, puppets and striking costumes to tell the story of young Simba's epic adventures as he struggles to accept the responsibilities of adulthood & becoming king.

The Lion the Witch and the Wardrobe

Lowry Theatre
Thursday 21st January 2021


Price: £47.50 Front Circle/Stalls

Direct from London, this acclaimed production of C.S. Lewis' novel is brought to life with a mixture of actors and puppets. Step through the wardrobe into the magical kingdom of Narnia for a mystical adventure in a faraway land. Join Lucy, Edmund, Susan and Peter as they wave goodbye to wartime Britain and say hello to a talking Faun, an unforgettable Lion and the cold, cruel White Witch.